PROCMURA Congratulates Rev. Dr. Emmanuel F. Johnson on His Appointment as the New President of AME Zion University in Liberia
By

PROCMURA

Hits: 388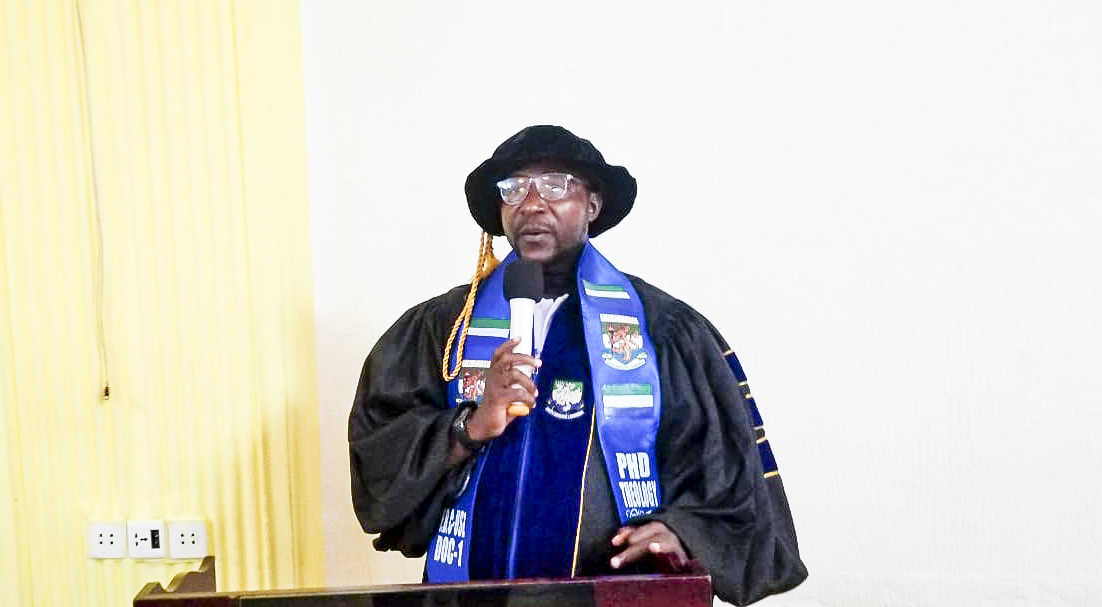 The Programme for Christian-Muslim Relations in Africa (PROCMURA) joins hands with other stakeholders in congratulating Rev. Dr. Emmanuel F. Johnson on his appointment as the 5th President of the African Methodist Episcopal (AME) Zion University in Monrovia, Liberia.
Rev. Dr. Johnson, who is currently the Chairman of the Liberia Area Committee of PROCMURA, was appointed to the position by the Western West Africa Episcopal District of the AME Zion Church. The district covers Liberia, Ghana, Ivory Coast, and Togo.
Rev. Dr. Johnson has been part of the PROCMURA family for many years and offered leadership and technical advice at the country level and immensely contributed towards PROCMURA's efforts in promoting peace and peaceful coexistence of Christians and Muslims in Liberia and across the continent for sustainable peace and development. PROCMURA is confident in Rev. Dr. Johnson's ability and experience to lead the institution to greater heights of excellence.
As a scholar and a strong ecumenical and interreligious voice in Liberia, and having served with the Liberia Council of Churches for many years, PROCMURA believes that Rev. Dr. Johnson will make a positive impact in the lives of the students, faculty, and staff members of the great AME Zion University.
The PROCMURA family from across the continent takes pride in Rev. Dr. Johnson's appointment and acknowledges the fact that the new appointment is a significant achievement that reflects his dedication and sheer hard work in areas he has previously served in.
Rev. Dr. Johnson was appointed following a competitive process in which he stood out given his experience of many years as a religious leader and distinguished scholar. PROCMURA wishes him well as he prepares to be inducted as the 5th President of the AME Zion University.
AME Zion University is one of the oldest universities in Liberia having been established in 1987 and currently runs seven colleges.