Advocacy and Religious Diplomacy
By

PROCMURA

Hits: 2354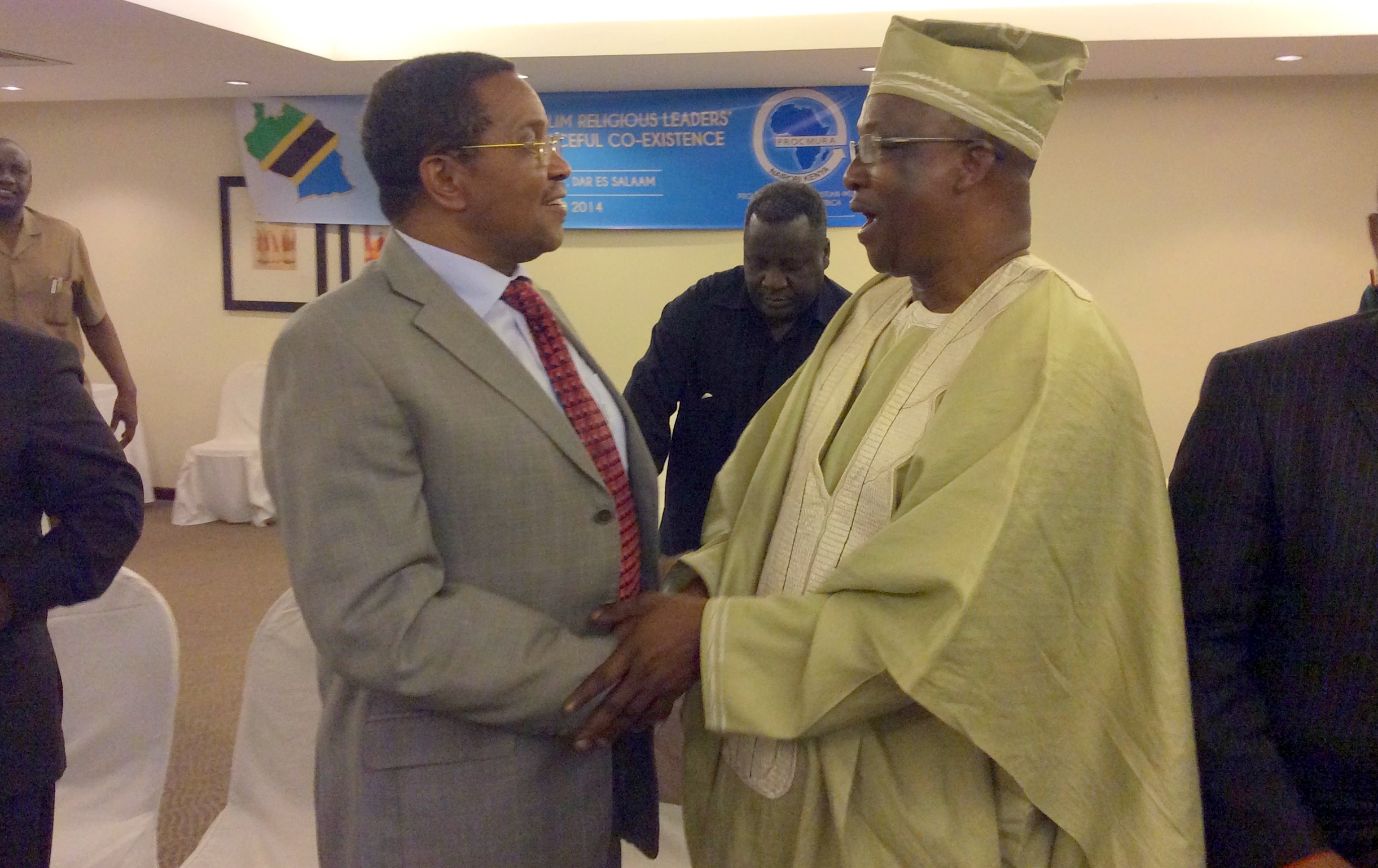 Former Tanzania President Jakaya Kikwete and PROCMURA's immediate past General Adviser Rev. Dr. Johnson Mbillah having a conversation 
The Programme for Christian-Muslim Relations in Africa (PROCMURA) embarks on advocacy and religious diplomacy that impacts on national governments, regional bodies such as the East African Community (EAC); the Economic Community of West African States (ECOWAS); the Intergovernmental Authority on Development (IGAD); the Southern African Development Community (SADC); the Economic and Monetary Community of Central Africa (CEMAC) and the continental body, the African Union (AU).
The strategic goal of this programme is to strategically engage national governments, regional bodies and continental institutions on emerging issues related to socio-political and economic development of the continent.
The programme also enhances the capacity of religious leaders to engage in constructive advocacy using their strategic position and voice in the society in order to ensure peace and development in the communities and countries. Areas addressed among others include the active role of religious leaders in maintaining peace during electioneering periods and other issues that may arouse national disintegration.