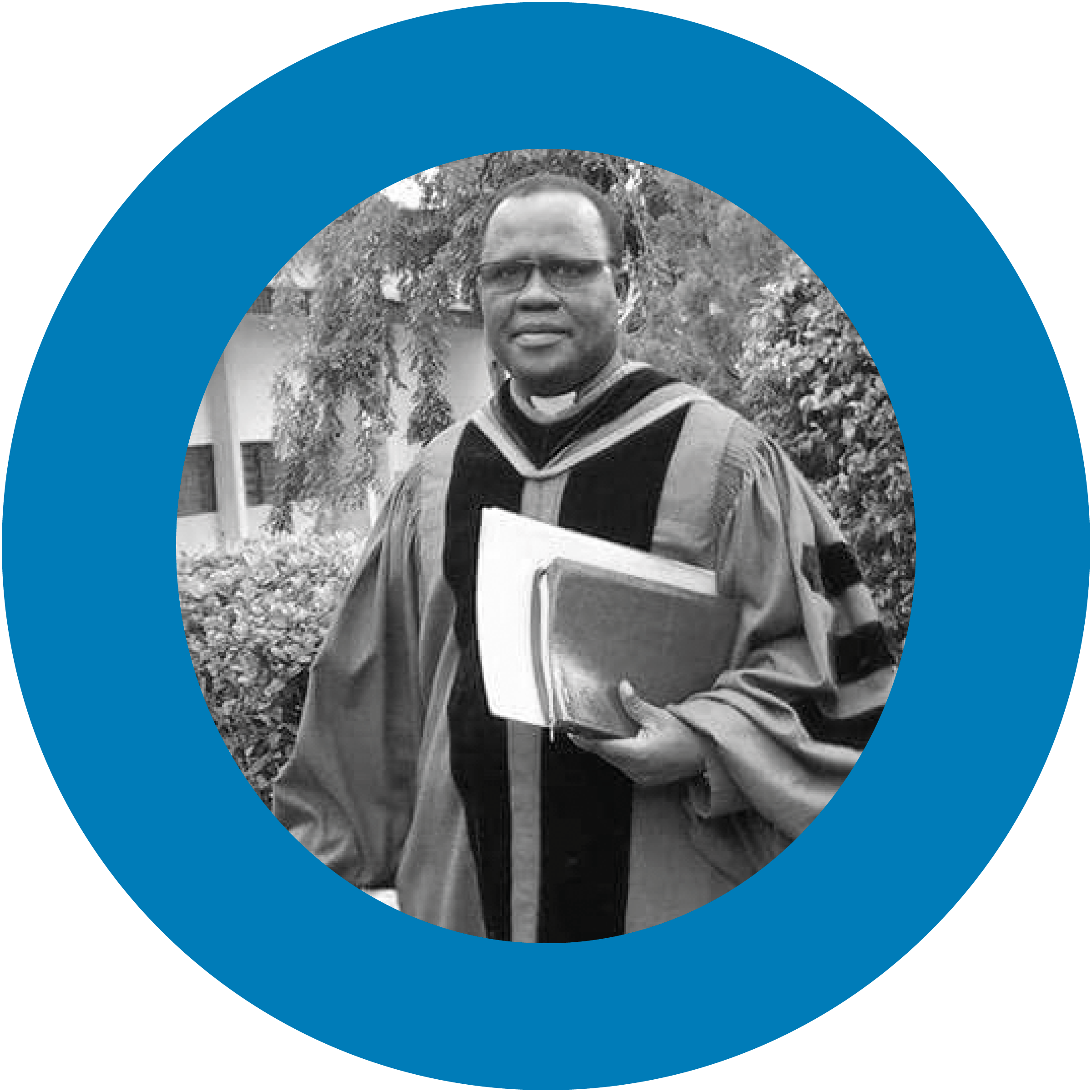 It is with great sadness that the PROCMURA family learnt of the passing on of Rev. Professor  Ibiladé Nicodème Alagbada, the first Vice Chairperson of PROCMURA and Chairperson of the PROCMURA Area Committee of The republic of Benin.
As a generous, humble, patient and dedicated servant of God, Professor Alagbada's journeying on to eternity is a great loss to the PROCMURA family.
He diligently served and propagated PROCMURA's ideals and goals as Chairperson of the Benin Area Committee since October 2015, and when he was appointed as the first Vice Chairperson of PROCMURA in June 2016, Prof. Alagbada extended his services to the entire Francophone West Africa Region which he represented. He served in this position until his sudden journeying on to eternity on 5th February, 2023.
Rev. Prof. Nicodème Alagbada's hard work and commitment to the cause of PROCMURA in areas of religious tolerance, the promotion of peaceful coexistence of religiously differing communities, advocacy for religious freedom or belief (FORB) and playing key roles in capacity building of church leaders is well known. His role as a peace broker during his tenure of office as the president of the Methodist Church of Benin is attested to by many, as his devotion to ensure that the PROCMURA Area Committee of Benin lives up to its role even during his time in Cameroun is deeply appreciated by all.
In the International arena, the first vice chairperson of PROCMURA always ensured that he participated in what is known and called the European Liaison Committee (ELC) of PROCMURA, representing the organisation in round table discussions with its partners. He participated in the round table discussion and brilliantly presented a report of the francophone West Africa region on Saturday 4th February 2023. No one knew that it was his last presence at the ELC as he journeyed on to eternity the following day, 5th February 2023.
PROCMURA is saddened that Professor Alagbada has journeyed on but encouraged that his legacy will continue to live on in the annals of PROCMURA history.
MAY THE SOUL OF THIS FAITHFUL DEPARTED REST IN PEACE
The PROCMURA Family